15
February
First Lifeguard Training of 2017!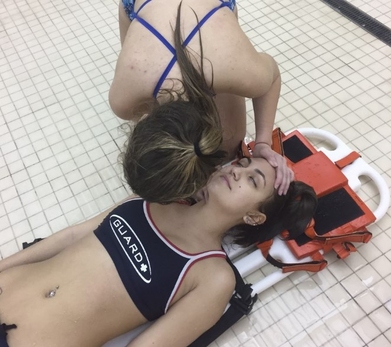 Our first domestic Lifeguards have completed Lifeguard Training Course!
The participants learned about the duties and responsibilities of a lifeguard and how to carry them out in a professional manner. We also discussed lifeguarding techniques, such as surveillance, how to use rescue equipment for a distressed swimmer, active drowning victim, and passive drowning victim, and how to perform CPR and First Aid, and care for someone who may have a head, neck, or back injury.
We are very proud of our first Lifeguards and confident that they will keep the pools safe this summer!