14
December
Premier Aquatics Attending APSP 2017 Holiday Party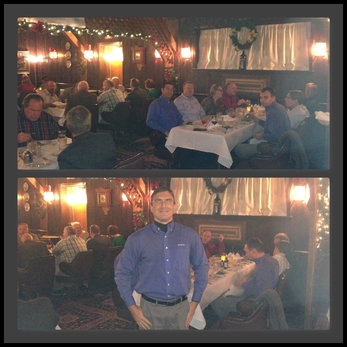 Event was help at Jr's Stockyard Inn in Tyson's Corner.
There were quite a few sponsors of the event like Abel Industries, Anderson Manufacturing, Amato/Amchlor, Baystate, CAI, Georgetown Insurance, Hayward, LoopLoc, Pentair, Raypak, SCP, Sundek and more. Special guest was Jamie Barnhart, the CAI executive director.
The event started with a cocktail social and continued with profuse dinner. The chapter president Mr. Winker gave APSP national updates and introduced the chapter board members, INCLUDING the diligent Mr. Cook from Premier Aquatics.
The dinner concluded with a raffle and prices, that included a 48" LED TV.
Some details about APSP:
The Association of Pool & Spa Professionals (APSP) is the world's oldest and largest association representing swimming pool professionals. Dedicated to the growth and development of its members' businesses and to promoting the enjoyment and safety of pools and spas, APSP offers a range of services, from professional development to advancing key legislation and regulation at all levels, to consumer outreach and public safety. APSP is playing an important role in the local industry lobbying efforts to preserve the status quo in the J1 international program and assure the safety of thousands of swimmers.