22
February
Should borates be the first chemical added to the pool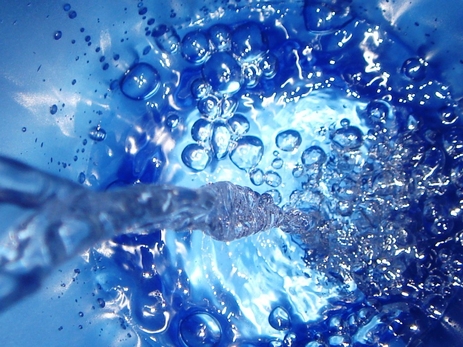 It Helps Stabilize pH. The main purpose for using borate in a swimming pool is for easy maintenance. It works to stabilize pH in order to avoid pH-related problems. It plays a very important role in having an easy-to-maintain and trouble-free swimming poo
Maintaining a pool's pH in the 7.4 to 7.8 range is crucial, because, for one thing, if it gets higher than that, the sanitizer becomes less effective in killing harmful bacteria and other organisms such as algae, which in most cases will result in green, yellow, or black water, depending on which kind of algae you have.
By having the pH in the right area, you have a nice balance between hypochlorinte ion, to keep the chlorine in the water, and hypochlorous acid to kill the bacteria's.
High pH can also lead to issues with calcium not dissolving properly, a problem that manifests itself in cloudy water and scaling.
Keeping the pH from sinking into acidic ranges is equally important.
If pH gets too low, the chlorine becomes reactive and disappears very quickly. Keeping pH in the right range is going to make water not only look and feel better, it's going to help sanitizer work better, too. Water with a low pH can also cause soreness and redness in the eyes, skin irritation and problems with the pool itself as the water becomes aggressive and eats away lime in the gunite.
Since borates keep pH under control, using it will prevent all the mentioned problems resulting from unstable and drifting pH. It will also mean easier maintenance since you will not need to use as much strong acids and soda ash to reduce and raise pH levels respectively when out of balance.
Borates Reduces Chlorine Usage
Too much chlorine has been associated with skin cancers and other harmful diseases. Moreover, the byproducts of chlorine that accumulate in the water are even more dangerous than chlorine itself. Since borates help prevent algae, using too much chlorine may not be necessary. More still, since chlorine is not consumed at a high rate when pH is stable, you will not have to add chlorine to your pool often.
It Makes Sparkling and Soft Water
When you use borate, the water will remain clear for a long period since chloramine (or combined chlorine) does not form quickly as compared to a pool without a borate agent. Most borate agents available on the market today have chlorine stabilizer in them (cyanuric acid) which keeps chlorine from being consumed by UV light from direct sunlight. They also contain components that help to soften hard water that causes dry skin and red and itchy eyes.
What are the Downsides of Using Borates in the Pool?
Some pool managers might avoid the additional expense.
Some of the products from the list need to use a strong acid such as muriatic acid along with it to lower pH, which may cause more problems in alkalinity level.
Some of the products are granular, crystalline product, it can be difficult to dissolve.
There has been some concern that borates are toxic when taken by pets such as dogs and cats. (However, I consider this to be carelessness as opposed to side effects of the chemical.) For the record, there is no pool chemical that is not toxic when consumed and extra care needs to be taken to avoid consumption by humans or pets.
Which is the Best Borate to Use?
Borates are available on the market in form of tetraborate decahydrate or pentahydrate, and the most common in the market today are:
Proteam's Supreme Plus
Bioguards Optimizer Plus
Poollife Endure
Guardex Maximizer
20 Mule Team Borax
Nisus Corp Borate has lowest level of PH and it need less acid.
Overall conclusion is that Borates should work and they should help with water quality on longer run. One thing that all makers and pool professional users are agreeing is that once they're in the pool, they stay in the pool and they stabilize PH. Unlike most other pool water additives, the borate is permanent and does not degrade or evaporate from the water with time.