23
June
President Trump Imposes Ban on H-1B, L-1, H-2B and J-1 Entry Beginning June 24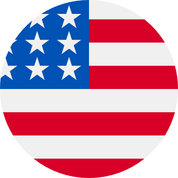 President Trump today signed a proclamation that will suspend the entry of foreign nationals in the H-1B, L-1, H-2B, J-1 categories, and related categories for dependents, with some exceptions.
The nonimmigrant ban takes effect at 12:01am EDT on June 24, and will be in place through December 31, 2020.
The proclamation restricts the entry of the following categories of nonimmigrants, if they are outside the United States as of 12:01am EDT on June 24 and do not hold a valid visa, advance parole or other U.S. travel document:
H-1B and H-2B nonimmigrants;
L-1A executives and managers;
L-1B specialized knowledge workers;
J-1 interns, trainees, teachers, camp counselors, au pairs and Summer Work Travel participants; and
Their dependent spouses and children.
Source:
https://www.fragomen.com/insights/alerts/president-trump-imposes-ban-h-1b-l-1-h-2b-and-j-1-entry-beginning-june-24