Available trainings:
Lifeguard Training from American Red Cross (Lifeguarding/First Aid/CPR/AED)
CPR and First Aid for Professional Rescuer
OSHA
Pool Operator's Training
2023 Lifeguard Trainings
For details, or questions you may contact us: 703-373-0350 or Yana Koleva at ykoleva@premieraquatics.com
Locations of Lifeguard Training:
First day of training: eLearning via Red Cross
Second day of training: To be determined
To get certifed you must:
Be at least 15 years of age by the last day of the course attended.
Successfully complete a pre-course screening.
Pass a written test with the score of at least 80%.
Pre-course screening session includes the following:
100 yards of front crawl using rhythmic breathing and a stabilizing propellant kick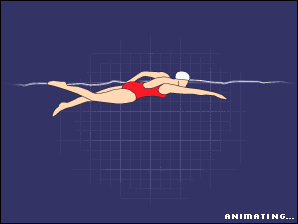 100 yards breaststroke


100 yards front crawl or breaststroke or combination of both.
Brick Retrieval Test - Swim 20 yards (front crawl or breast stroke), surface dive to a depth of 7-10 feet, retrieve a 10-pound object, and return with it to the surface, and swim back 20 yards.
Tread water for 2 minutes using your legs only.